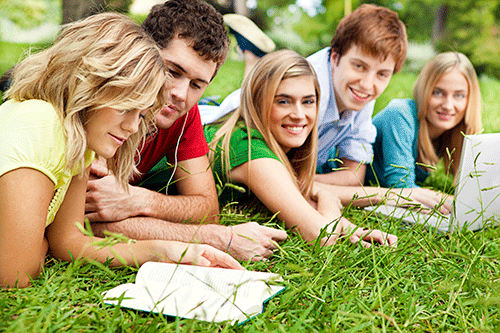 Posted Date: 2017-07-03
---
Studying overseas is about more than just attending classes and writing assignments — it gives you an opportunity to get out of your comfort zone, meet new friends and experience life in another country. There are a number of ways you can enhance your study abroad experience, some of which we list below.
Join a club or society
Clubs and societies offer a great chance to make new friends and enjoy some downtime between classes. This includes everything from sports teams and student magazines to general hobby groups and nationality-based clubs. You can even set up your own club or society if you have a specific interest that's not yet catered for!
Gain some work experience
Taking some time during your study years to gain work experience in your field can be greatly beneficial when it comes time to finding a job. Even if paid work in your field is hard to come by, completing an internship gives you a chance to put some of the theory you've learnt in class into practice and explore future career options. The holidays are a great time to do this, especially if you're balancing a busy study load. Even part-time or casual work, in areas such as retail and hospitality, will provide you with valuable work and communication skills and give you the opportunity to make new friends.
Travel
There are an endless number of things to do and see during your time in Australia, from weekend visits to local tourist attractions, to short roadtrips and holidays interstate. Australia offers attractions and holiday opportunities for all interests and budgets, whether you are looking to spend some time in a new city or want to explore some of the country's unique landscapes and natural wonders. You may also consider visiting some of Australia's neighbouring countries — New Zealand, Indonesia, Fiji, and Vanuatu are all just a short flight away.
Volunteer
If you have some spare time on your hands, or if you have a particular issue or area you're passionate about, volunteering can be a very rewarding experience. You may choose to take on a role where you can apply specific skills related to your studies (marketing or event management, for example) or find work in an industry you'd love to work in after graduation (sport, fashion, film or music, for instance). Volunteer roles are available across a wide range of organisations, including charities, festivals and events, and community groups. Volunteering on campus is another option — conducting campus tours or setting up for events
Source:https://www.studiesinaustralia.com/Blog/study-tips/enhancing-your-australian-study-experience