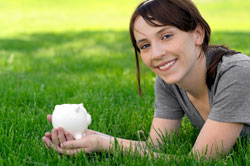 Posted Date: 2017-08-20
---
Gaining work experience while studying has many benefits — improving your workplace skills and adding to your résumé are just two from a long list.
While studying in Australia, you will be permitted to work up to 40 hours per fortnight. Read on for an overview of some of the options available.
Part-time or casual work
Many students work part-time or casually during their studies, earning extra income to assist with study expenses. Jobs in retail and hospitality are typically easier to secure, but you should consider looking for roles relevant to your studies if you want to gain industry experience. Before you begin looking for a job, you must understand the conditions of your student visa and should apply for a tax file number (TFN). You should also note that there are certain laws and working conditions that employers must abide by, including minimum pay rates. For more information, visit Fair Work Australia.
Internships
Internships are valuable because they provide real industry experience. A number of companies in Australia offer internships to international students. These may be paid, unpaid or offer a stipend (a small amount to cover transport and lunch). Generally, you will need to be studying a relevant degree and provide proof of English language competency. An internship can also be a good stepping stone to a paid graduate program (subject to qualifying for the appropriate visa). You should note that internships are usually quite competitive — both domestic and international students can find it difficult to secure a position.
Course placements
Some university and TAFE courses include student placements or co-ops, which involve working in the industry for a set period of time as a course requirement. This is most common in education, nursing, engineering, IT, accounting and communication degrees. Placements are usually unpaid, and the duration will vary between courses.
Tips for finding work experience
Finding work experience is generally quite simple, but it may take time to find a position suitable to your skills and interests. However, there are a few 'tips and tricks' to keep in mind when beginning the job-hunting process.
Prepare a résumé that details your skills and shows what you will contribute to the workplace. You should also provide a covering letter to demonstrate to the employer that you have researched the company and that you believe you are the right person for the job.
Practice your interview skills. Whether you practice with another student or seek help from your university's careers staff, it is important to make sure you are prepared for the employer's questions and have examples to use when asked about previous experience in the workplace.
Apply for more than one position (even if you receive an interview offer after your first application), as there is no guarantee that you will be successful.
If applying for an internship position, look out for companies that offer a paid graduate role upon completion of the program. Some companies may also offer a Professional Year Program (PYP) — a 12-month structured graduate program designed to provide professional development and workplace experience. Completion of a PYP provides a pathway to employment in Australia and can help you qualify for permanent residency under the Skilled — Independent (Residence) Visa (Subclass 885).
Source:https://www.studiesinaustralia.com/Blog/life-after-study/finding-work-experience-while-studying-in-australia