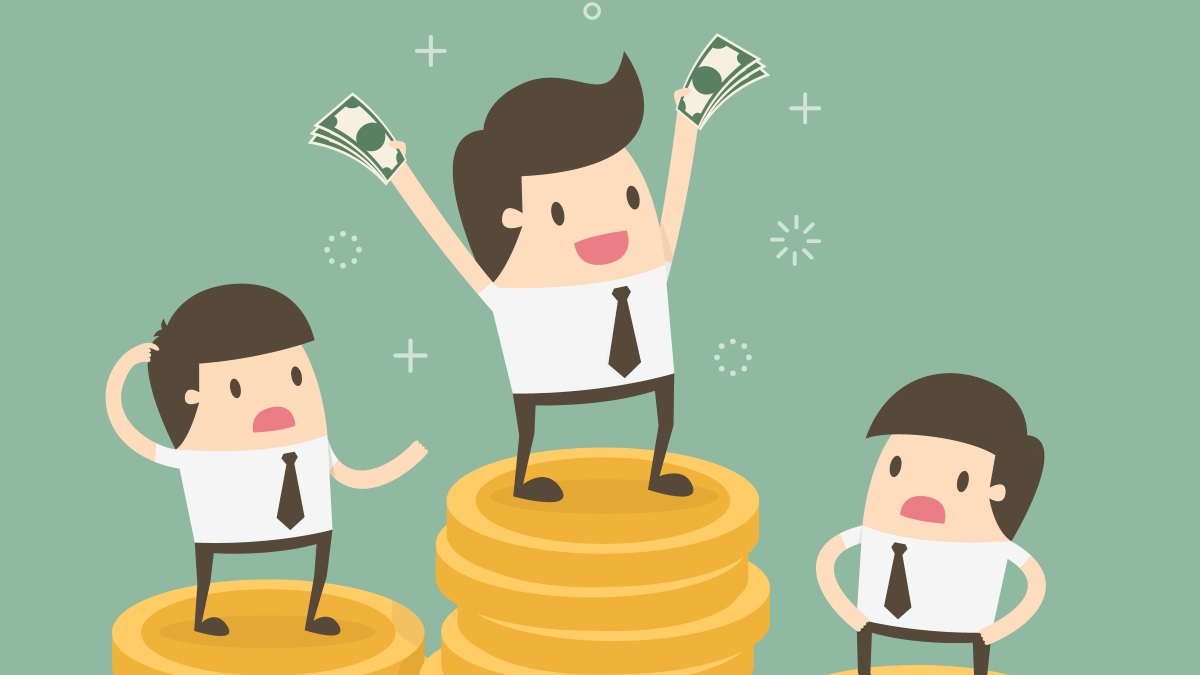 Posted Date: 2017-04-27
---
If you were confused as to which career to choose, then here is some motivation for you. Australian Taxation Office has just released the data on which are the top paying jobs in Australia currently. Like it was expected, jobs including high qualifications and well-crafted skill set dominated the list. To say in more specific terms, you rule the list if you are a male neurosurgeon or a female lawyer.
Medical professions like neurosurgeon, ophthalmologist, cardiologist, plastic and reconstructive surgeons, and gynaecologist/obstetrician finds almost a good fifty per cent space in the list and among this male neurosurgeon make the most with the salary of $577,674. In females, the judge role was at the top of the list with a whooping package of $355,844. This was again followed by various professions related to medicine like neurosurgeon, plastic and reconstructive surgeons. Third in this was occupations related to finance sector. One can easily see the gender gap prevailing in the list by female neurosurgeons getting an amount of $253,992 lesser than men in the same profession.
The lowest earning jobs were those that required least training and education such as fast food cooks, home helpers, staff at eateries etc… The list also showed the shortage of workforce in areas like automotive, Information Technology, construction. Other professions like chef, bakers and hairdressers also need more professionals. The automotive industry alone has more than 27,000 vacant positions in areas like panel beaters, spray painters, and technicians. Nigel Muller, Executive Manager Training Auto Apprenticeships and Skills Development Centre Technical and Training Services said about this shortage being faced in the market, "The current shortage across the sector will rise to 35,000 positions in the 2017/18 financial year. New entrants to the industry who have completed secondary school are highly sought after."
Here is the complete list of the highest paying jobs in Australia.
Highest Paying Jobs- Men
Neurosurgeon, $577,674
Ophthalmologist, $552,947
Cardiologist, $453,253
Plastic and reconstructive surgeon, $448,530
Gynaecologist; Obstetrician, $446,507
Otorhinolaryngologist, $445,939
Orthopedic surgeon, $439,629
Urologist, $433,792
Vascular surgeon, $417,524
Gastroenterologist, $415,192
Diagnostic and interventional radiologist, $386,003
Dermatologist, $383,880
Judge — law, $381,323
Anaesthetist, $370,492
Cardiothoracic surgeon, $358,043
Surgeon — general, $357,996
Specialist physicians — other, $344,860
Radiation oncologist, $336,994
Medical oncologist, $322,178
Securities and finance dealer, $320,452
Thoracic medicine specialist, $315,444
Specialist physician — general medicine, $315,114
Intensive care specialist, $308,033
Renal medicine specialist, $298,681
Neurologist, $298,543
Financial investment manager, $288,790
Investment broker, $286,530
Paediatric surgeon, $282,508
Clinical haematologist, $271,738
Futures trader, $264,830
Endocrinologist, $258,972
Cricketer, $257,527
Rheumatologist, $256,933
Dental specialist, $253,442
Magistrate, $246,737
Equities analyst; Investment dealer, $245,826
Paediatrician, $239,405
Stock exchange dealer; Stockbroker, $238,192
Psychiatrist, $234,557
Emergency medicine specialist, $232,595
Member of Parliament, $232,093
Pathologist, $224,378
Company secretary — corporate governance, $218,432
State governor, $212,652
Actuary, $196,144
Sports physician, $187,468
Petroleum engineer, $185,808
Chief executive officer; Executive director; Managing director; Public servant — secretary or
Deputy Secretary, $181,849
Mining production manager, $179,439
Highest Paying Jobs- Women
Judge — law, $355,844
Neurosurgeon, $323,682
Plastic and reconstructive surgeon, $281,608
Futures trader, $281,600
Vascular surgeon, $271,529
Gynaecologist; Obstetrician, $264,628
Gastroenterologist, $260,925
Magistrate, $260,161
Anaesthetist, $243,582
Ophthalmologist, $217,242
Cardiologist, $215,920
Urologist, $213,094
Surgeon — general, $210,796
Medical oncologist, $208,612
Specialist physicians — other, $207,599
Specialist physician — general medicine, $207,225
Otorhinolaryngologist, $200,136
Dermatologist, $195,030
Diagnostic and interventional radiologist, $180,695
Cardiothoracic surgeon, $175,500
Paediatric surgeon, $175,314
Endocrinologist, $174,542
Member of Parliament, $173,331
Rheumatologist, $169,409
Intensive care specialist, $169,369
Emergency medicine specialist, $165,786
Orthopedic surgeon, $159,479
Neurologist, $155,217
Renal medicine specialist, $155,133
Psychiatrist, $152,437
Clinical haematologist, $147,970
Paediatrician, $147,347
Securities and finance dealer, $145,208
Dental specialist, $140,505
Actuary, $136,819
Radiation oncologist, $135,678
Financial investment manager, $134,481
Petroleum engineer, $133,315
Mining production manager, $133,061
General medical practitioner, $129,834
Thoracic medicine specialist, $127,645
Stockbroker, $124,433
Paving plant operator, $123,281
Mining engineer, $119,564
Tribunal member, $119,219
Occupational medicine specialist; Public health physician; Sports physician, $118,310
Geophysicist, $117,575
General medical practitioner, $184,639
Chief executive officer; Executive director; Managing director; Public servant — secretary or deputy secretary, $116,855
Metallurgist, $110,359
Engineering manager, $116,732
Source: http://nepalipage.com/highest-paying-jobs-australia/