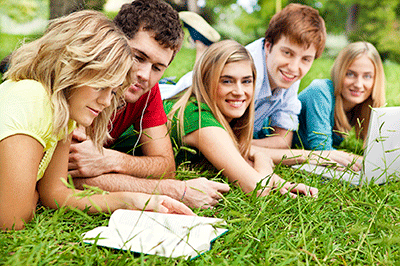 Posted Date: 2017-08-20
---
Once you have decided on your institution, it's time to organise your accommodation. It's best to do this early, because there are a number of considerations that you will need to make to ensure you are happy with your choice.
Where will you live?
It's important that you know where you will be studying before making your decision. You'll find that some institutions have multiple campuses — sometimes spread out in a single area, sometimes long distances apart. So before you begin making accommodation plans, it is best to contact the institution to find out whether your course is taught at more than one campus. If so, you will need to ask which campus you will be attending most often.
City or country?
You should also make sure you understand where your campus is located. Accommodation options and costs vary a lot depending on whether they are based. The location options include:
within a capital city (Melbourne, Sydney or Adelaide, for example)
in the suburbs (the residential areas surrounding capital cities)
in a regional town (these are smaller cities located two or more hours away from the capital cities).
Within the city, the atmosphere can be very exciting and food, entertainment, shopping and transport are very convenient, but accommodation can be smaller and more costly. In the suburbs and in regional towns, facilities and entertainment options may be more limited and spread out, and you may require a car to get around, but accommodation is generally larger, cheaper and may have more of a 'community' atmosphere.
Proximity to university and facilities
Now that you know 'where' your campus is located, you need to decide where you would like to live. Ask yourself what is important to you in a location. Would you like to be within walking distance to your campus or would you prefer to be close to particular facilities or landmarks (such as shopping centre, the city or the beach)? It may be that you have a preference for a particular location regardless of where your campus is located and choose to travel to class by car or public transport. Think carefully about your transport options and what will be available where you live.
What type of accommodation suits you?
Contact your institution's accommodation service or international support staff to find out what accommodation options are available in your desired location. There are many types of accommodation available, including on-campus accommodation, private rental and homestay. Your preferences will vary depending on factors such as your age, budget and personality. Some students prefer to live in on-campus accommodation where they can easily make new friends and have access to services such as cooked meals and tuition, while others prefer the independence of a private rental or homestay. Some prefer to live surrounded by other students, while others prefer to live on their own. Ask yourself what you're looking for in accommodation (whether it is access to a gym or your own private bathroom) and make sure that your accommodation can offer this.
Source:https://www.studiesinaustralia.com/Blog/about-australia/tips-for-international-students-deciding-where-to-live-in-australia